Each summer I drive from Minnesota to Hudson, Wisconsin to buy a box of Georgia peaches from Tree-Ripe Fruit Co.
Picked in Georgia and trucked overnight so they're fresh. When you first get them they are firm and you need to leave them sit for a day or two.
Let me tell you, it's difficult to not bite into one of them immediately!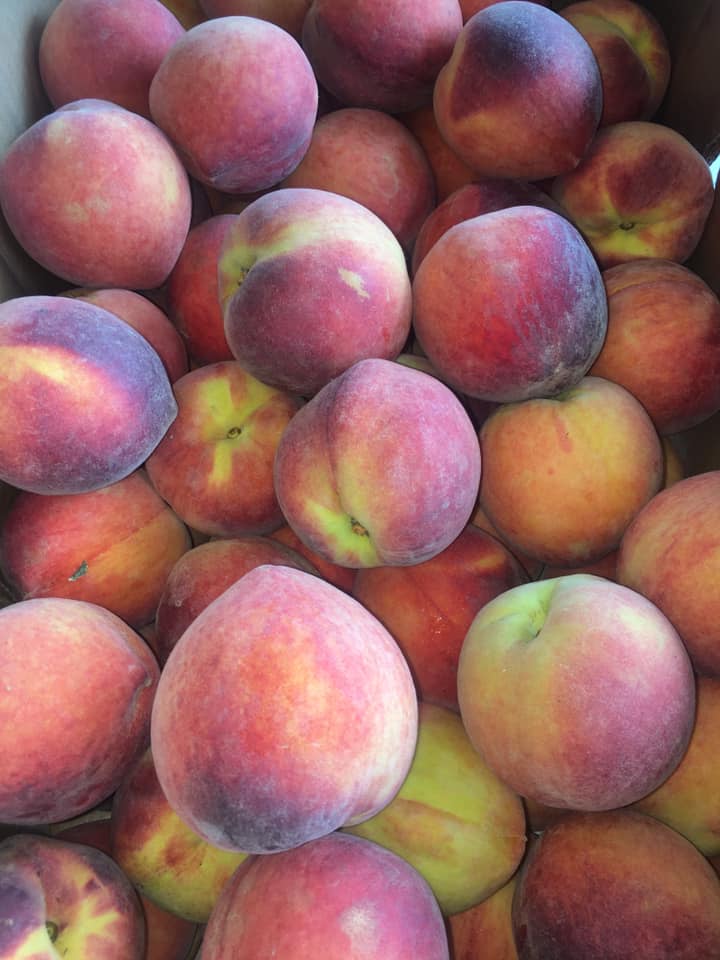 They're delicious! However, it's way more peaches than my family can eat before they go bad.
So, this summer my husband pitted, sliced, and froze them in individual snack bags. Each bag contains one peach.
These bags are the perfect snack on a hot summer day. They are like little peach popsicles!
This morning I sliced them into small pieces and put them on top of my Oikos Triple Zero Greek yogurt. A little summer flavor as the weather gets cooler.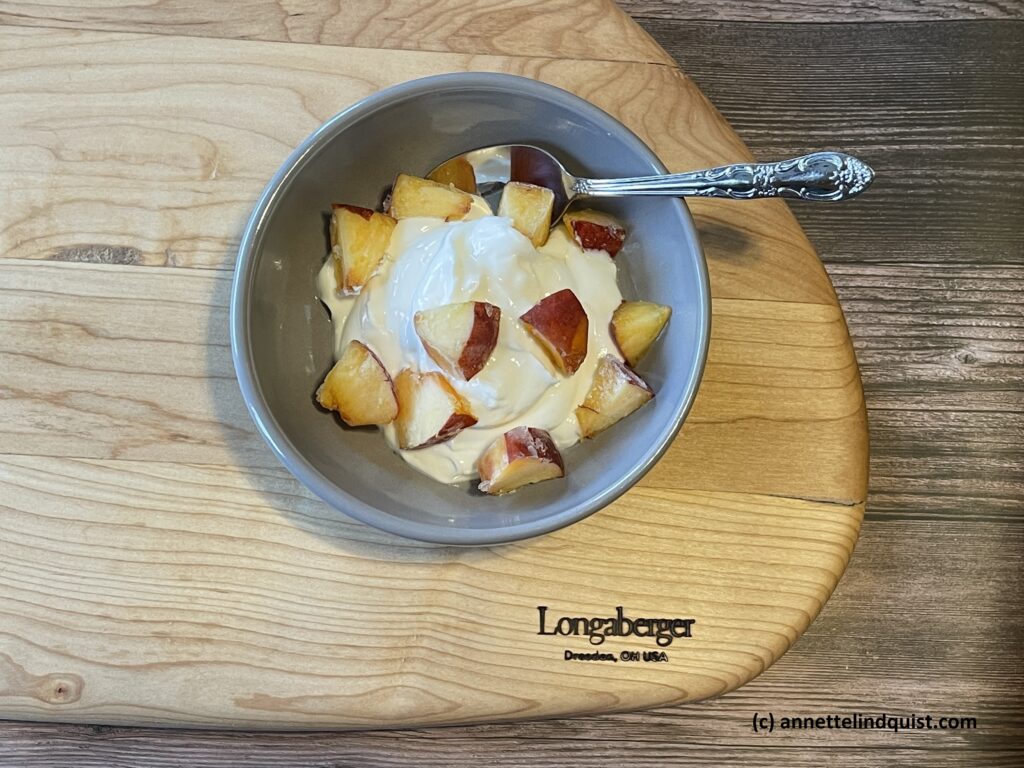 Longaberger hardwood maple cutting board and vitrified pottery bowl can be found on my Longaberger business page – www.longabergerfamily.com/annettelindquist